How to Enjoy Hitsumabushi
Amazing Journey

How to
Take some hitsumabushi from the rice chest (1) with the shamoji (2) into the rice bowl (3). First enjoy hitsumabushi on its own.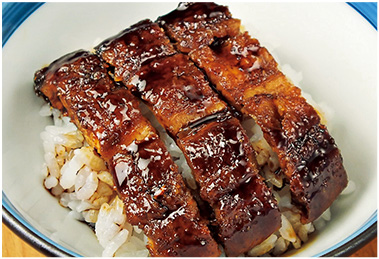 Try with the condiments (5): wasabi and bare leek. The Japanese flavors and just the right spice linger within your mouth.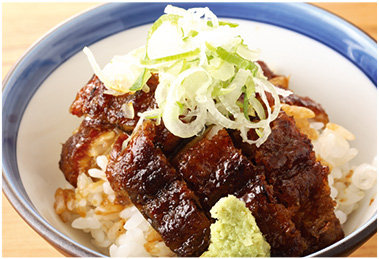 Wasabi and bare leek together with sliced laver seaweed (6) are added with broth (7) to create a chazuke soup. The fragrant flavors are created because of the hitsumabushi.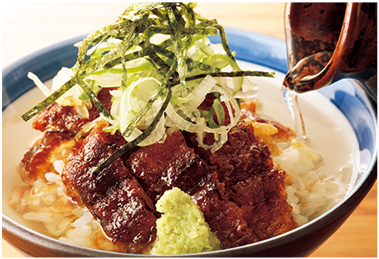 At the Mitsukoshi Ginza location of Unagi Hitsumabushi Bincho, all our food is served in Bincho original Arita-ware and Wajima-lacquerware. Enjoy traditional Japanese washoku in dishes created by Japanese craftsmen. Enjoy a delicious and enriching time.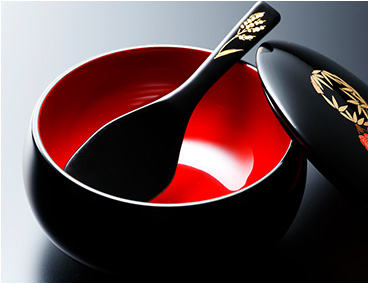 Wajima-lacquerware: Ofuji Lacquerware Shop
Wajima city is located in northern Noto Peninsula which projects northwards into the sea of Japan. Wajima-lacquerware is made by hand by craftsmen one piece at a time using the earth that can only be found in Wajima. Characterized by beautiful patterns engraved and inlaid with gold, durability and a glossy appearance.
In recent years, this lacquerware has garnered international attention as a pinnacle of traditional Japanese folk-craft. A long history of 6800 years of lacquerware is found on the Noto Peninsula, but modern techniques were established in the early Edo period.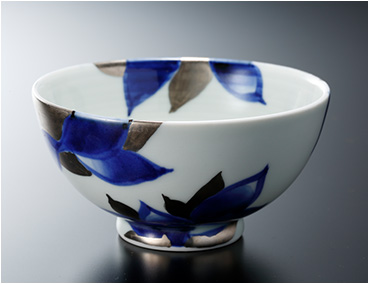 Arita-ware: Fukusengama
Arita-ware has a history of 400 years shown by the discovery of Izumiyama porcelain stone in Arita Town, Saga Prefecture. As a porcelain using porcelain stone as a material, it is known for smoothness and thinness with a clear, beautiful whiteness.
Around the mid-17th century, the East India Company brought it to Europe where famous kilns such as Meissen flourished in making replicas and reproductions. As techniques and history built-up, Arita-ware was awarded a gold medal at the modern era Paris World Exposition and continues to garner worldwide attention even as it evolves today.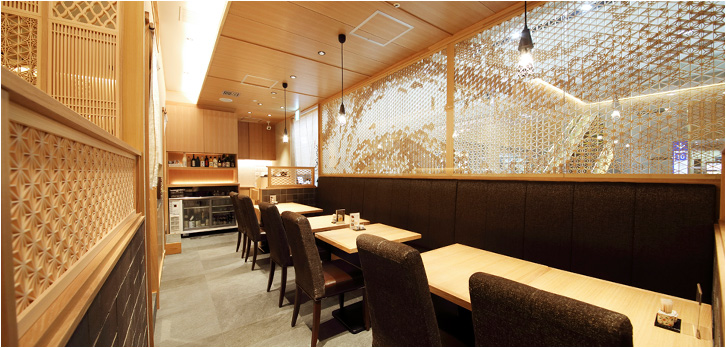 Unagi Hitsumabushi Bincho Mitsukoshi Ginza Location