A journey of discovery to fall in love with sake
Amazing Journey
The known and unknown of Japanese food and drink culture. The potential of Japanese traditional culture to grow in partnership with other cultures.
We hope you will feel new discoveries and enlightened through combinations of unagi and sake.
At this location, enjoy the coming together of many kinds of sake selected from Yokohama Kimijimaya.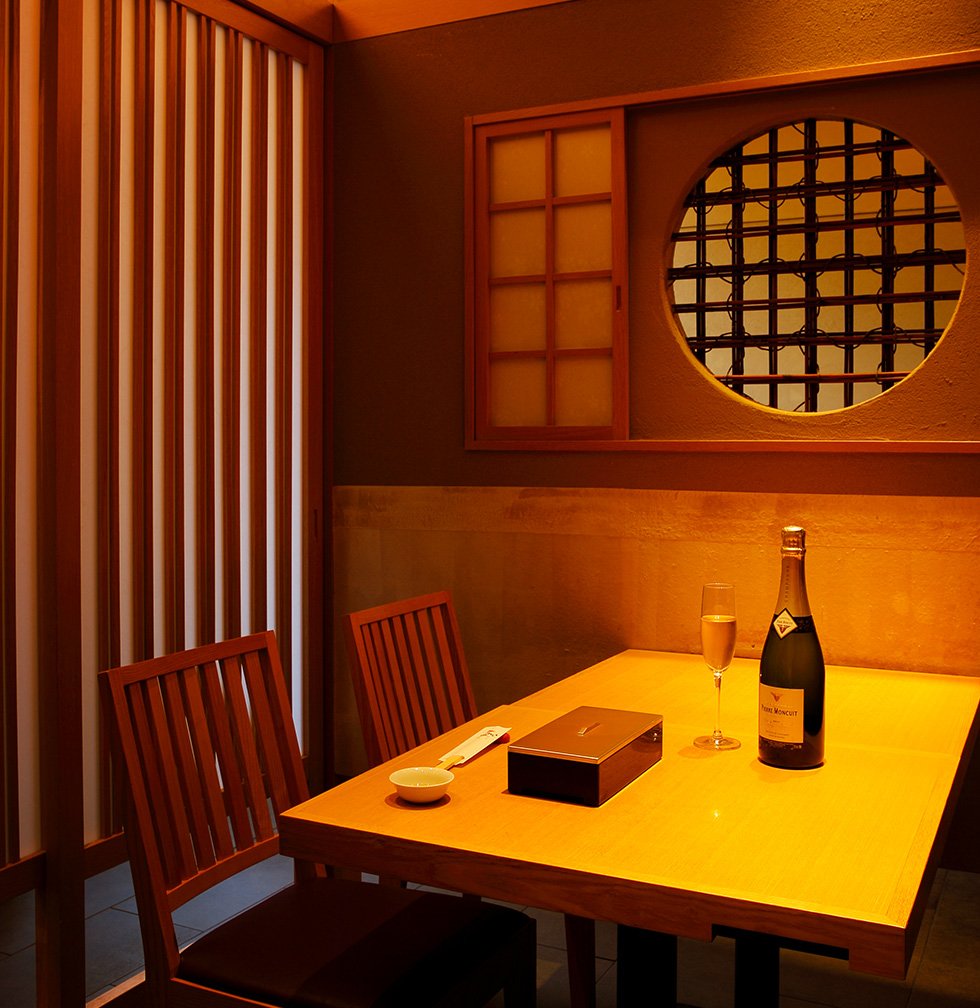 The elegant and refreshing acidity of champagne prepared from 100% chardonnay white wine grapes. The owner of Kimijimaya visited the winery in person and was overwhelmed by the flavor. Pairing well with salty flavors, you will want to match with shirayaki for your "kampai." It will teach you a new way to enjoy unagi cuisine.

Champagne
Pierre Moncuit - Hugues de Coulmet
Produced by Pierre Moncuit (appellation of Côte des Blancs, Champagne, France)
Produced from grapes of their own vineyard from two regions that grow the finest chardonnay.
This family-owned champagne maison has a history of more than 100 years.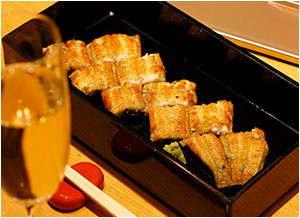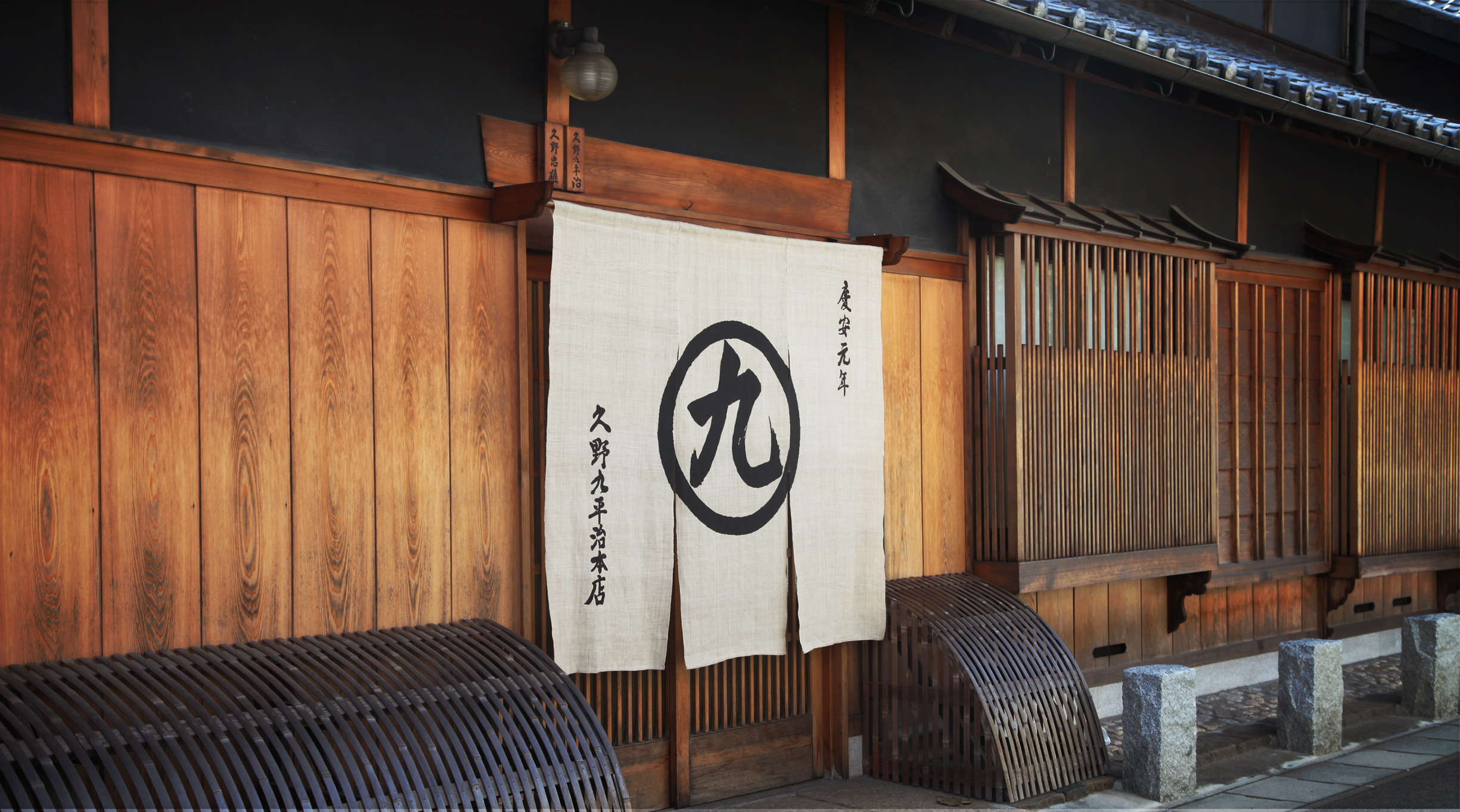 Banjo Brewing Moya
Pure rice Big cold brewed
Kuheiji
Yamadanishiki EAU DU DESIREAU DU DESIR "water of hope"
Rice used

Yamadanishiki (Hyogo Prefecture) 100%
Ratio of polished to brown rice

50%
Produced by Banjo Brewing (Aichi Prefecture)
Brewed in Midori-ku, Nagoya City, Aichi Prefecture. Established in early Edo period. Kuheiji's famous brand with global reach. Listed on wine lists of three star restaurants in France. Continuing to press forwards for the evolution of Japanese sake.

Pure rice cold brewed
Gikyou
1er Grand Cru Classe A
Rice used

Yamadanishiki (Hyogo Prefecture Special A Region Tojo) 100%
Ratio of polished to brown rice

60%
Produced by Yamachu Motoya Brewing (Aichi Prefecture)
Brewed in Aisai City, Aichi Prefecture. Established in middle Edo period. This brewery is said to have first introduced Hyogo Prefecture Special A Region Tojo's Yamadanishiki to the nation. Contributing to the inheritance and development of our proud tradition of Japanese rice wine brewing.

Elegant and light. Yamadanishiki's umami flavor is reflected in the taste. Either Japanese sake is a perfect match for during a meal.
Lifting the smoky tastes of crispy hitsumabushi and elevating the flavors of the sauce for the unagi. Even people trying their first Japanese sake will want to try again. It can be good to compare with the refined flavors of other breweries as well. It escapes the conventional image of Japanese sake and takes it to a new level.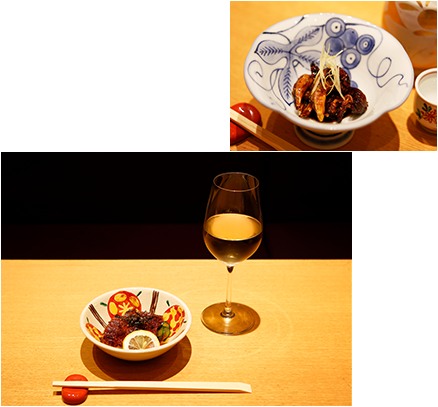 Pure rice aged sake
Daruma Masamune - To the future
Rice used

Oyamanishiki (malted rice) Nipponbare (kakemai rice)
Ratio of polished to brown rice

50%
Produced by Shiraki Kosuke Shoten (Gifu Prefecture)
Brewed in Gifu City, Gifu Prefecture. Established in late Edo period. Widely recognized for aged sakes, its mission since the late-1960s. Receiving much high acclaim and many awards in the aged sake categories from international tasting festivals.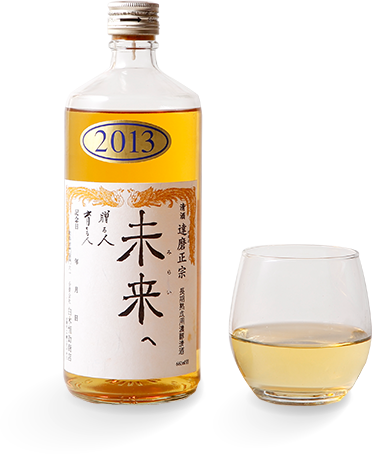 As food and drink continue their evolution, the last selected sake is an aged sake for the future. With a gentle golden color and full body. The rounded flavors of sake blend with the rich savory unagi to create unparalleled heights of pleasure. Sake left to age more than three years is called aged sake (koshu), and features subtle flavors not found in younger sakes. Discover new profound depths of Japanese rice wine.

* Sake availability depends on the location. Feel free to contact the location to confirm in advance.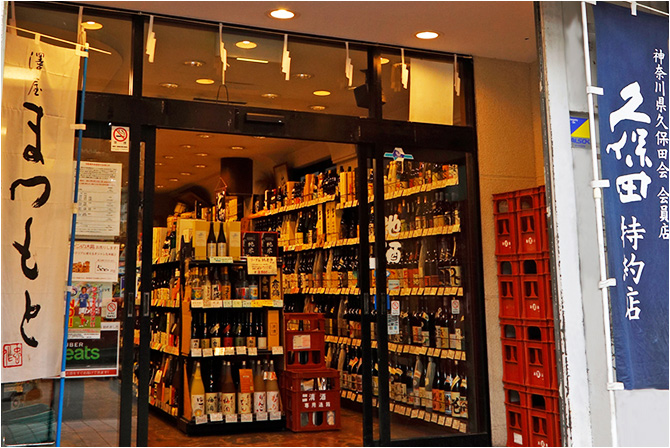 Yokohama Kimijimaya
This long running establishment was founded in 1892. Now led by the fourth generation, Satoshi Kimijima has travelled himself many times to select the highest quality Japanese sake and shochu from nearly 100 breweries and direct import of wines from more than 50 companies. Many excelling sakes are available. In addition to the Yokohama Kimijimaya Main Location, there are locations in Ginza and Ebisu with a standing bar.